O'Neill Sea Odyssey is a 501C3 non profit organization. Our program is made possible by generous donations by individuals, corporations and grants made by foundations and government contracts. Providing our program for free is an important part of our mission, but all students are required to perform a community service project to earn their trip. To date, OSO has served over 100,000 students who have completed well over 4000 projects to benefit their communities.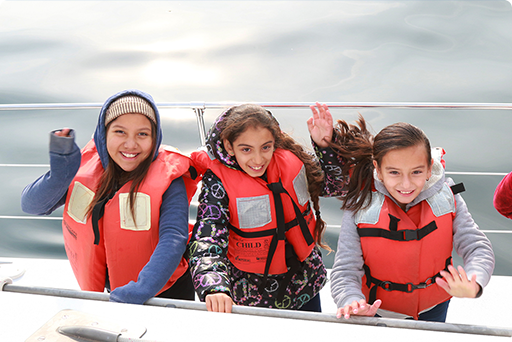 Thank you for your support of our program!
With the generous support from our sponsors, OSO has been able to serve over 100,000 students since our first trip in 1996 and continue to fulfill Jack's vision of teaching the next generation the importance of the relationship between the living sea and the environment.