HISTORY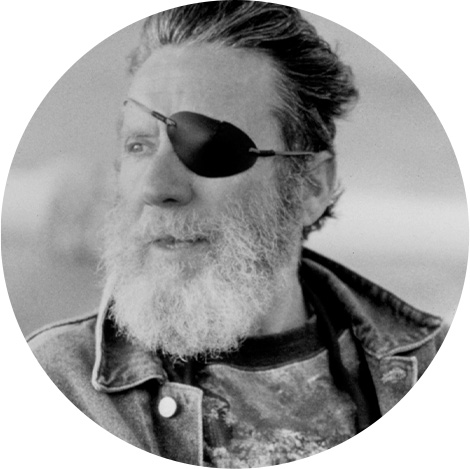 "The ocean is alive and
we have got to take care of it!"  
– Founder, Jack O'Neill (1923-2017)
How Jack Started O'Neill Sea Odyssey
In 1983, Jack and Tim O'Neill traveled to Sand City, nestled among the sand dunes just north of Monterey, to retrieve an unfinished sailing catamaran they had purchased. The 65 foot vessel was transported to the Santa Cruz Harbor via Highway 1 at two o'clock in the morning, where its renovation was overseen by Joel Woods. Dubbed the Team O'Neill after the O'Neill surf team, the catamaran was used for many years as a vehicle for Jack's hot air balloon. Team O'Neill's mast could be tilted forward making the wide cabin top an ideal landing pad for Jack's balloon. The O'Neill family spent many days on Team O'Neill chasing Jack's balloon in order to position the catamaran beneath him so that he could land safely at sea.
Jack and Tim decided to renovate the boat in 1993 to make it into a Coast Guard certified charter vessel. During the renovation, Jack became captivated with the idea of passing his inspiration on to the next generation. Jack spent much of his life on the ocean, and he wanted kids to understand and appreciate the importance of the sea and the life it holds. "The ocean is alive," Jack often said, "And we have got to take care of it!" The vision of O'Neill Sea Odyssey had begun to form in his mind, and he assembled a team to help his vision become a reality.
Thus, the Team O'Neill catamaran began a journey to its primary use today. Jack enlisted the help of Tim O'Neill, Jim Holm, Mike Egan, Theresa Coyle and Jack McLaughlin, among others, to develop the school science program that has now served over 100,000 students. In 1996 the very first O'Neill Sea Odyssey class ventured out onto the Monterey Bay and the program has been serving schools consistently ever since.
In 1965 Jack O'Neill and Harry Hind constructed a two-story, 8,500 square foot building in the Santa Cruz Yacht Harbor and donated the building to O'Neill Sea Odyssey in 2002. The following year, OSO raised funds to renovate the upstairs of the building, with an elevator and bathrooms, to house its education center. The Jack O'Neill and Harry Hind Education Center was named in 2018 in tribute to O'Neill, who passed away in 2017, and Hind, who passed away in 2012.
Dan Haifley joined the nonprofit program in 1999 and served as executive director until his retirement in March 2019. The dedicated staff and board of O'Neill Sea Odyssey serve over 200 classes per year and, with the support of the community, and two endowments, continue to uphold Jack's legacy.