O'Neill Sea Odyssey recently hired a diverse and talented team of Marine Science Instructors. To help introduce our teachers, students, donors, and community members to the new team, we will be spotlighting each instructor starting with Emily Casaretto! Emily joined our team in Spring 2022 with a Master's Degree in Marine Affairs from the University of Washington and a background in youth education with the Seymour Marine Discovery Center, the Woodland Park Zoo, and the Marine Science Institute. Continue reading to learn more about Emily!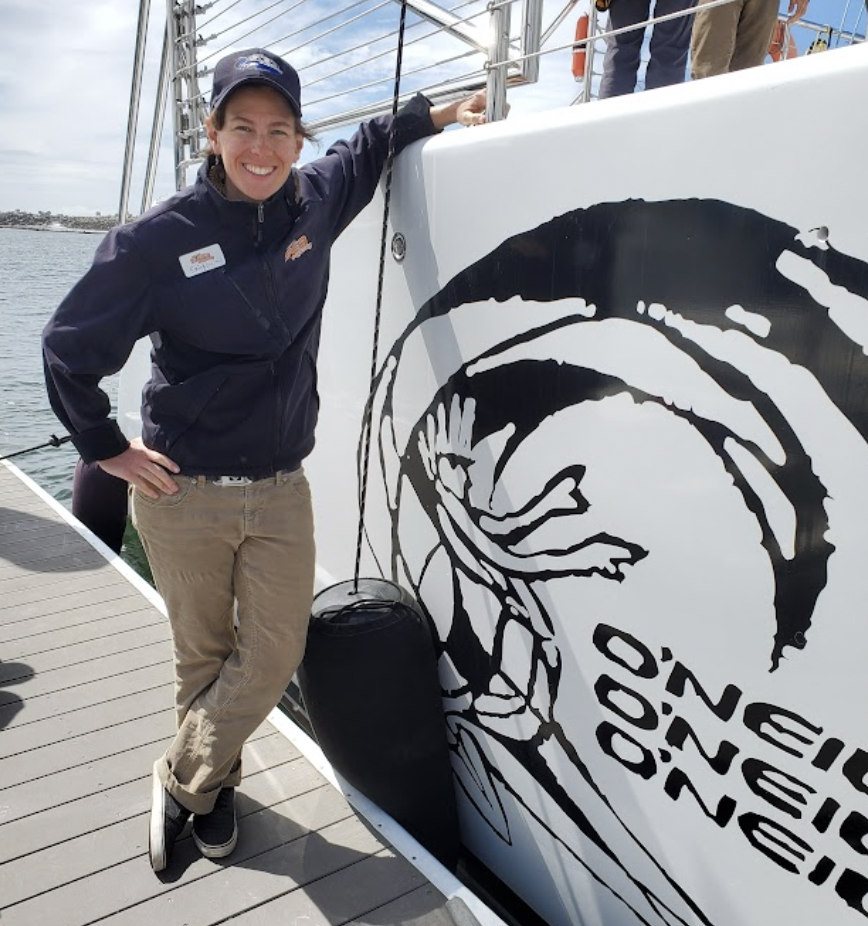 Interview with OSO Instructor - Emily Casaretto
How did you become interested in ocean conservation? I was born and raised in California, but I went to college on the East Coast, where the novelty of snow and ice wore off quickly for me. After graduation, I took a job as a watersports instructor in Belize, primarily so I could spend my winters somewhere warm. Taking people out snorkeling every day was truly magical; the underwater world is full of weird and wonderful things, and it became clear that creating opportunities for all people to experience the ocean was important to me. As a kid, I was lucky to go to a magnet school that specializes in marine science, and I'm only now starting to realize how deeply this shaped my life and also how important it is to build ocean literacy in our communities.
Why do you feel environmental education is so important today? Cultivating a relationship with the natural world was critical to me as a child -- I've never really felt like I fit in (being too fat, too butch, too anything was hard...kids can be so cruel to each other!), and spending time in the wilderness gave me a safe, judgment-free space to play. There's a whole field of study about how we are innately interested in the natural world from a young age (Nerd alert! It's called the "biophilia hypothesis"), and environmental education gives kids opportunities to explore their curiosity about animals and nature. I haven't met a kid yet who doesn't love learning about animals, and if my penchant for watching cute animal videos online is any indication, I've never grown out of it! Environmental education fosters enthusiasm and compassion for the natural world, and such love is essential for us to tackle big scary environmental problems.
What do you enjoy most about working at OSO?  This is going to sound extra cheesy, but I remember going on environmental education field trips when I was a kid, and I always thought the instructors were the absolute coolest people on the planet. They told funny jokes, knew tons of things about animals, and got to work outside every day. Now I get to be one of those instructors! Whether my jokes are funny or not is debatable, but it means a lot to me that I am creating space for students to explore the ocean and paying forward the inspiration I received as a kid. Also, the OSO program has been around long enough that we are starting to see chaperones who did the program when they were little and are now returning with their own children, and it is really special to be a part of that experience.